Welcome to the excellence of the culinary tradition
The Pomata family has been in the restaurant business for three generations… that is, since Grandfather Luigi, a farmer with a strong passion for cooking, decided to take over the restaurant of a hotel in Carloforte. Their flagship restaurant, Ristorante Da Nicolo, is now celebrated as one of the top regional restaurants. At the seafront restaurant Battellieri di Carloforte you can enjoy the delights of typical Carloforte cuisine with some modern variations. You will be greeted with impeccable service and the professionalism of those who have always been passionate about their work
Come and visit us in Carloforte, on the island of San Pietro in Sardinia, and taste our traditional Carloforte dishes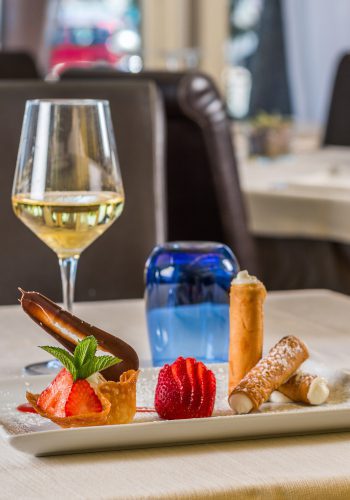 WELCOME
The Restaurant
Ristorante Da Nicolo offers you the à la carte menu (both at lunch and dinner), two fixed price menus: "Tasting Menu" and " Traditional Menu" (only at lunch). Of course, the "Dessert Menu" and the "Wine List" were also a must. Don't miss our "Suggestion of the day"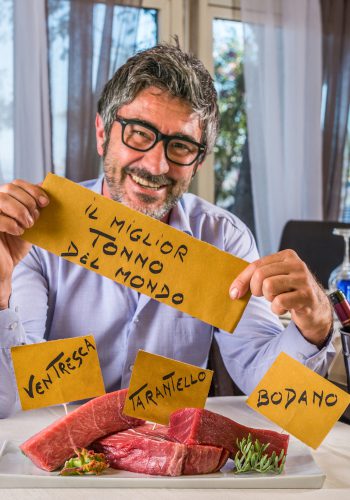 IS LOCATED ON THE SEAFRONT,
ADJACENT TO RISTORANTE DA NICOLO. 
The Restaurant
The Pomata Bistrot
In the past it was used as an ore store, later it was used for the sale of lime, then as a fisherman's warehouse and finally as a restaurant. It was renovated in 1996 and is, in some respects, a true witness to the historical, cultural and economic evolution of the island.
It is divided into three air-conditioned rooms and has 100 seats.
It is open all year round and is only open at night.
We prepare typical dishes, grilled dishes and special pizzas. 
Read what our customers say
"The service is very friendly, the food is great! We had tris of tuna (spectacular), tried their pasta and the cannoli for dessert. Mind blowing. The waiters are very helpful. I'd recommend it as a treat if you come to Carloforte!!!"
Tripadvisor
"Two visits in two days... that s how much we love it! Da Nicolo has a beautiful terrace and pretty tables, nice details, fans for fresh air... The menu is offering plenty of delicious possibilities, which is a plus in Carloforte where restaurants tend to be Carlofortinos only ( tuna, fish, pesto and more tuna). Every dish was delicious and refined, from gnocchis and fresh pasta to fish and unbelievable meat , and even i had pudding ( i almost never do). Nicolo is there! He s watching! He s caring! In the kitchen they seem to care also! Well done all of you!"
Tripadvisor
"Excellent dinner. We had an excellent dinner with starter, first and main course all based on tuna and other fresh seafood! Good service."
Tripadvisor
Booking conditions
The reservation request must be made at least 3 days before arrival. It is considered confirmed after a member of our staff has reviewed it and confirmed it to you by email. Before making the request, we kindly ask you to check the opening hours of the chosen establishment.
Choose your venue
Ristorante Da Nicolo
Lunch: 13:00/15:00 – Dinner: 20:00/23:00
Open every day: from April to September
Closed for holidays: from October to March 
Pomata Bistrot
Open only for Dinner: 20:00/23:30
Weekly closing: Thursday
Closed for holidays: Open all year round.