The Restaurant da Nicolo
Where the chef recommends … to be advised Traditionally, it is opened in May, during the tuna fishing season, and tuna is served cooked in a way that enhances its freshness. It can seat about 80 people with a magnificent view of the quay, where yachts and sailing ships dock. Banquets and functions can accommodate up to 140 people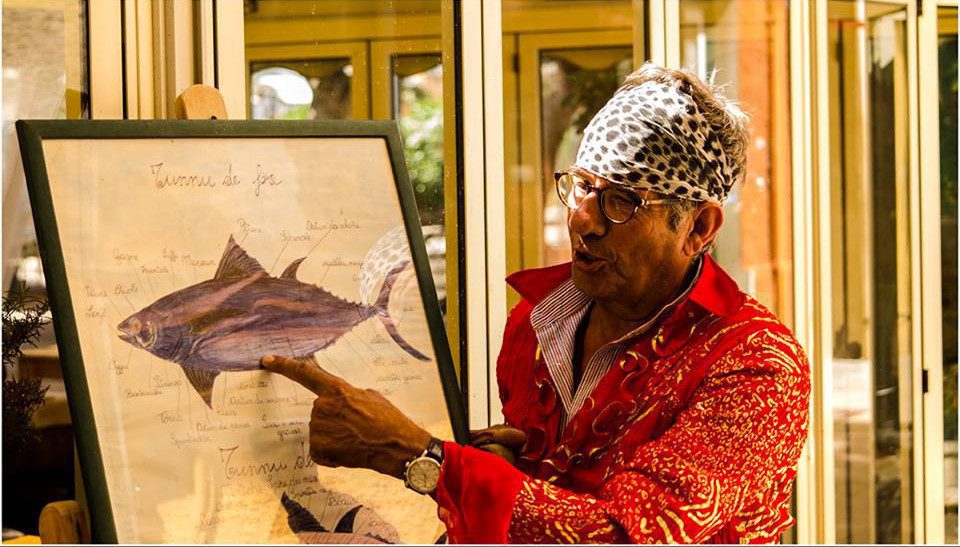 Years go by and Nicolo is still there, with his headscarf. That's why some people call him "the pirate"… maybe believing that this is a simple attempt to "give himself a look" or perhaps just a game, one of the many playful aspects that characterise his personality. The reality is that Nicolo initially used the bandana for practical reasons, as he was constantly passing back and forth between the kitchen and the dining room, and the headscarf was the only way to keep from standing at the tables dripping with sweat. Naturally, his friends and clients took it in a playful way, so much so that they have been giving him scarves ever since. And Nicolo likes to play along: he currently has a collection of about a hundred scarves, all or most of which he received as gifts, and the pirate image is now part of his look.
Ristorante da Nicolo

The Open Air  Restaurant
is located on the waterfront, right in the centre.
Traditionally, it is opened in May, during the tuna fishing season, and tuna is served cooked in a way that enhances its freshness. It can seat about 80 people with a magnificent view of the quay, where yachts and sailing ships dock. Banquets and functions can accommodate up to 140 people.
Book a table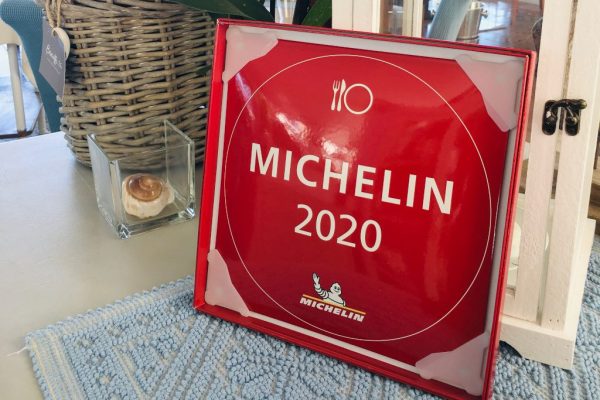 "The service is very friendly, the food is great! We had tris of tuna (spectacular), tried their pasta and the cannoli for dessert. Mind blowing. The waiters are very helpful. I'd recommend it as a treat if you come to Carloforte!!!"
Tripadvisor
"Two visits in two days... that s how much we love it! Da Nicolo has a beautiful terrace and pretty tables, nice details, fans for fresh air... The menu is offering plenty of delicious possibilities, which is a plus in Carloforte where restaurants tend to be Carlofortinos only ( tuna, fish, pesto and more tuna). Every dish was delicious and refined, from gnocchis and fresh pasta to fish and unbelievable meat , and even i had pudding ( i almost never do). Nicolo is there! He s watching! He s caring! In the kitchen they seem to care also! Well done all of you!"
Tripadvisor
"Excellent dinner. We had an excellent dinner with starter, first and main course all based on tuna and other fresh seafood! Good service."
Tripadvisor